Take the Fitness Friend 90-Day Challenge!

Buddy Up and Win a Trip to Concord! We're ending 2018 and ringing in the new year with a fun fitness and weight loss challenge for you and a friend! The grand prize will be a trip for two to Concord for our Reliv Live event where you and your fitness friend will be pampered and even recognized on stage!

Step 1:

Register by November 1st. Just a reminder that you must be currently using Reliv or Fit3 products to qualify. You can register here.


Step 2:

Post weekly videos based on the weekly challenge guidelines to your personal Facebook page. Publish all posts as public. You can download your weekly guide here. Not sure how to use a hashtag? Here's a tutorial!


Step 3:

Tag @Fit3 and your fitness friend in your Facebook post. If you don't tag us then we won't be able to count your video. Here's a quick tutorial!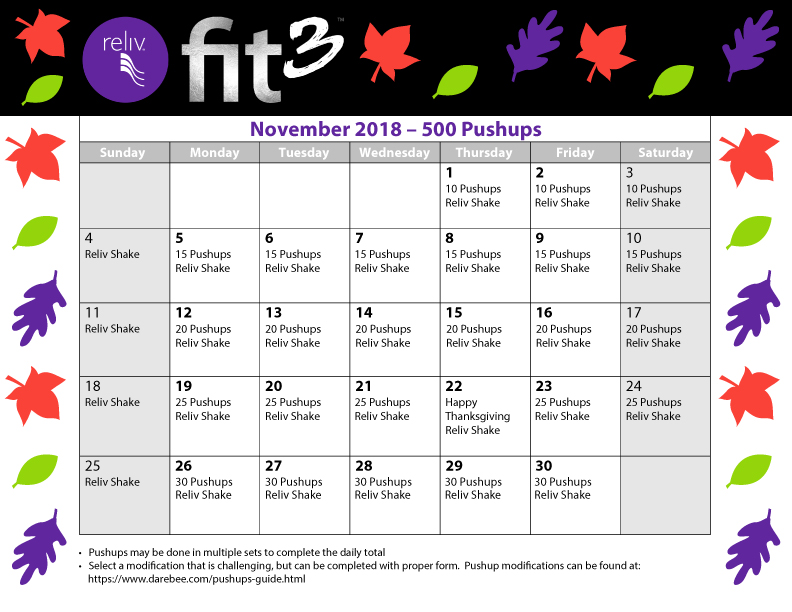 Coach Tina put together a calendar of fun daily exercises to help you take your workouts to the next level!
You can download a printable version here.